Good Old Fashioned Hospitality
Updates from Happiness & its Causes Conference 2020
Dr Robert Biswar-Diener talked about "Why Hospitality is the answer to some of the world's most pressing problems." 
He defines hospitality as an attitude of welcome – even towards strangers. It is a cousin of generosity, but different to generosity in that it cannot be done anonymously and by its nature requires connections between people: "hospitality is opening your mind, your heart and your door – inviting people into your territory." He suggests that hospitality is a potential remedy to all kinds of social ills. It is socially and psychologically beneficial and even shown to possibly reduce stereotyping and xenophobia. 
This reminded me of my mother: she was a greatly hospitable woman and always had extra home-made slice in the freezer "just in case" visitors called by. We laughed and rolled our eyes about her life-long habit of, as we called it 'picking up strangers' that she met in local Canberra tourist spots. We invariably had extra people – new friends – around for BBQs, Easter lunch, New Year's Eves and even a Christmas eve dinner one year. Although at the time we mocked it and joked that you always needed to be properly dressed and ready to 'receive guests' at Mum's, it is something Mum is most fondly remembered for now she's gone.
An important aspect to hospitality is the implicit notions of respect and reciprocity which underpin it. Biswar-Diener says "It is the host's job to make the guest feel at home, but the guest's job to remember they are not."
On a trip to France we met a couple at a vineyard. We got talking, discovered common interests, and before we knew it, we were bundled in their car and on our way to dinner together. We arrived at a post-card perfect hilltop village, at a restaurant with one very long trestle table in a tiny village square under fairy lights, and with twenty family members sitting, eating and laughing together. When we went to pay the bill, it had already been taken care of. As we thanked our host gratefully, he said, "Next time you meet a stranger in your home town, you take them to your favourite restaurant – we'll be even!" We vowed to do that, and we did – several times. And in doing so met some most interesting people and learn more of the world. 
The lesson learned: be hospitable, it's not only good for others, it's good for you too.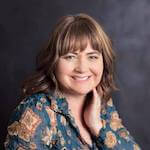 Angelina Eynon
Practitioner of Positive Psychology 
LinkedIn