"We can do hard things"
– Glennon Doyle, Untamed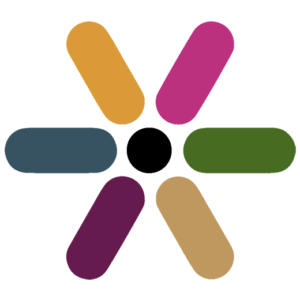 Positive Impact is an idea and an aspiration. Ultimately, that idea is that as human beings, we have the ability to have a profound impact on those and the world around us – whether we are conscious of this or not.
The 'Positive' is not only about the kind of impact undoubtedly most of us want to have but is also a nod to the evidence base that predominantly informs PI's work, that is, positive psychology, positive organisational scholarship and strengths-based coaching.
The word 'impact' is about boldness: a consciously chosen word to help us consider the impact – or contribution – we want to make for ourselves, to others, to the organisations and communities we are a part of. This starts with the process of understanding our own human-ness – our strengths and our weaknesses, our values and our triggers. What is meaningful for us contrasted with that which is meaningful for others? How can I grow and develop as a human/leader/partner/parent and how can I also help others grow and develop?
These are easy questions to pose, but the reality of working through these things, as any experienced leader will tell you, is that it involves discomfort and struggle. It involves challenge, often hard conversations with ourselves and others, and sometimes this struggle seems unbearable or unnecessary so we can be inclined to put it off, work around it, ignore it, rail against it or even just completely avoid it. Growth and development are hard but, as author Glennon Doyle says, "we can do hard things!" And in order to do hard things, we need to have a great support team around us.
At positive impact, we have many years of experience in supporting individuals, teams and whole organisations through and to do 'hard things'. We know when to be the 'challenger' versus when to be the cheerleader and we do this through our individual or group coaching programs, facilitated discussions or workshops or training programs on specific tools and techniques. Contact us ….. (contact link) if you'd like to learn more about engaging our services.
About Angelina Eynon, Founder and Director, Positive Impact
B.A., Grad Dip. Comms., Master of Applied Positive Psychology (MAPP)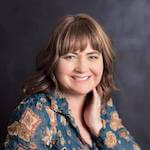 As an international communications and change management consultant in her 20s and 30s, Angelina Eynon, 'grew up' professionally during the E' revolution. E stood for electronic and also hinted at words like efficient and effective. eCommerce, eLearning, eBanking, eBusiness (to name but a few), became the buzz words of that time, (kinda like 'agile' or 'pivot' are now). As the focus on emerging technology firmly took hold within the client organisations Angelina consulted to, (banks, airlines, insurance companies, government departments), she noticed a pendulum swing so firmly in favour of the 'E' that sometime meant the 'human' would get left behind. This led to her first solo enterprise, HumanE – putting the E back where it belonged: in service of humans.
A chance encounter with an extremely passionate group of researchers in the early 2000s sparked Angelina's interest in the emerging field of positive psychology (see blogpost: What is Positive Psychology). This in turn lead a great amount of further (and continuing) academic study, and to the founding of Positive impact facilitation and coaching.
As one of Australia's most experienced applied positive psychology practitioners, Angelina facilitates and coaches wellbeing and leadership programs, specialising in strengthening the confidence and resilience of senior professional women. She has worked with hundreds of individuals and teams, in banking, energy, accounting, the law, education, local and State government departments, to help them become stronger and more courageous versions of themselves, for themselves and those they serve.
Angelina is also a lecturer in the Business and Economics faculty at Monash university, teaching a positive psychology-based leadership development unit, which in 2020 had over 700 students across numerous classes.
As self-declared humanist, Angelina's is committed to using her strengths and talents towards making a positive difference for the individuals and groups she works with. This means:
using sustainable approaches, (that is, not going for the quick and easy fix).
using scientific evidence to inform the tools she uses with her clients, and
only working with individuals and organisations demonstrating commitment and action towards inclusion and equity. "The summit of happiness is reached when a person is ready to be what (s)he is."
– Desiderius Erasmus